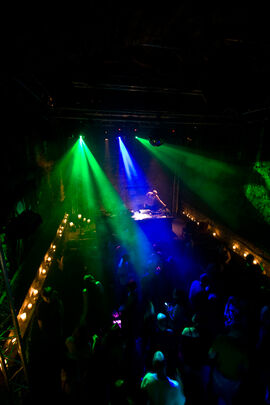 Description
Edit
The dance floor of Enigma. It's Djs can play any song requested and know how to keep the party going on all night long. The floor itself is made of glass covering a liquid that its vampire guests will swear smells like blood. No one is sure.
Ad blocker interference detected!
Wikia is a free-to-use site that makes money from advertising. We have a modified experience for viewers using ad blockers

Wikia is not accessible if you've made further modifications. Remove the custom ad blocker rule(s) and the page will load as expected.