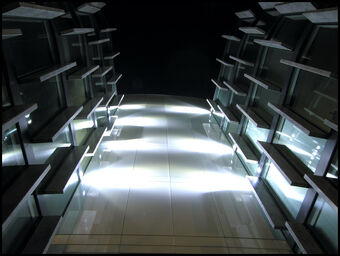 Description
Edit
This is the Syndicate safe room located in the back of Enigma. Here is where any memeber of the syndicate may come if they are in trouble. Martin keeps it stocked with supplies, and he is the only one that knows about it. Installed is one land line which can only receive calls from the board. Apart from that the safe room is sparse except for a bed.
Ad blocker interference detected!
Wikia is a free-to-use site that makes money from advertising. We have a modified experience for viewers using ad blockers

Wikia is not accessible if you've made further modifications. Remove the custom ad blocker rule(s) and the page will load as expected.